As an Ohio and West Virginia advertising agency, Morehead Marketing, has been Launching Great Brands since 1995, actually 325 to be precise, but who's counting? Our expertise in marketing, graphic design, web design, and commercial photography improves brands, gets them noticed, and helps them grow — with several becoming international leaders in their respective industries. In the beginning our main focus was on branding and print production, but as the internet took off, we were on the leading edge of website design and development of e-commerce sites. With the help of new identities, strategic marketing, and advertising campaigns from Morehead Marketing, several key clients in "Ohio's Amish Country," experienced dramatic growth, leading the region to become Ohio's top tourist destination.
In addition to regional clients in Ohio and West Virginia, Morehead Marketing has developed new brands for national and international accounts. We have worked with companies of all sizes in tourism, retail, cabinetry, furniture, building construction, food manufacturing, hospitality, scientific, biomedical, product manufacturing, banking, oil & gas, education, healthcare, and service markets.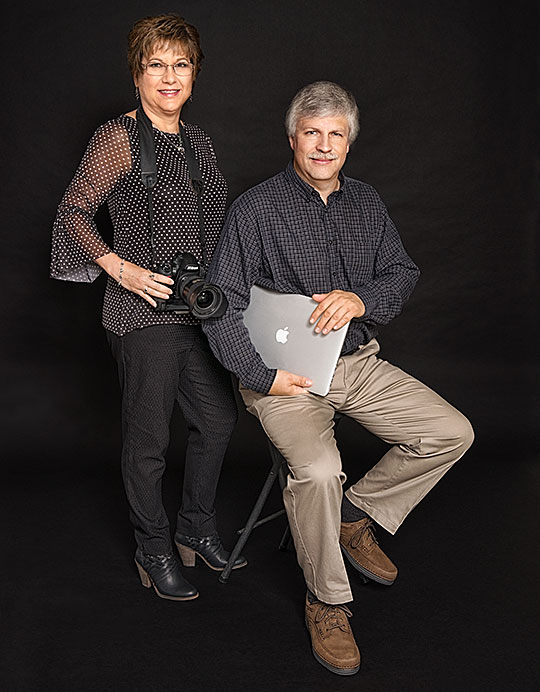 Commercial Photo Studio
After out-growing both of our Marietta, Ohio design studios, we designed and built our current office near Parkersburg, West Virginia in 2006. With more space, we expanded our services with the addition of a complete commercial photography studio. Our commercial photography studio features two full-time photographers and stylists, space to create full room sets or multiple sets for product photography, and has a kitchen for food styling. We match G7 international color press proofing standards for our specializations in room photography, architectural photography, product photography, model photography, lifestyle action photography and food photography.
Hands-on Account Management
Owners Jeff Morehead and Becky Anderson provide hands-on account management of all phases of client projects. Not only do we have the training in our fields, but years of experience in all phases of the services we provide. We view our clients as an extension of our business—if you grow, we grow with you, so your success impacts our success. Our creative team also includes seasoned website programmers with expertise in website security.
Jeff Morehead
Marshall University: Honors Graduate BFA Major Graphic Design (Specializing in Branding and Illustration), Minors Photography and Art History
Jeff is our logo and corporate identity guru. He has provided integrated brand marketing, graphic design, print production, commercial photography, and scenic photographic gallery prints for a diverse range of clients from small startups to international corporations. Jeff provides straight answers, technical expertise, and strong creative branding. Jeff won the first place Guru Award in the category of photo retouching at the 2019 Photoshop World International Conference held in Orlando, FL. Photoshop World, by Kelbyone, is the world's largest Adobe Photoshop, Lightroom and Photography Conference.
Becky Anderson
West Virginia University: Honors Graduate BSBA (Majoring in Marketing)
Prior to joining Morehead Marketing in 2001, Becky had already achieved global success as International Communications Manager for both GE Specialty Chemicals and FASCO Labeling Systems. She draws on her international experience to implement solid marketing concepts with innovative branding ideas, creative graphic design, website design and site logistics, as well as stunning commercial and fine-art photography.
---